The slurry pump and the rolling mortar wall are mainly made of wear-resistant castings . Turning tools need to meet good high temperature resistance and impact resistance. ZT superhard launched ZBN300E and ZBN300 grades, which are used in the fields of high hardness cast iron and hard steel respectively, and have good user experience in Brazil, Russia, Turkey, India, Vietnam, South Africa, China and other countries. The following is a processing case:
Solid CBN Inserts For High Chromium White Cast Iron Slurry Pump
The material of the slurry pump is mainly high-chromium cast iron with a hardness of about HRC65. For heavy-duty cutting, ZT recommends that you use ZBN300E solid CBN inserts, which have stable cutting performance and high cost performance, and can effectively reduce production costs for customers.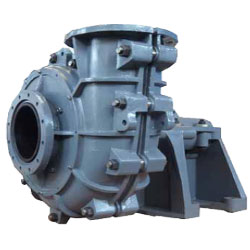 Item: ZBN300E RNGN120400 Solid PCBN Inserts For Slurry Pump
Workpiece name: Slurry Pump
Workpiece material: High chromium white cast iron Cr26
Workpiece hardness: HRC60
Machining position: End face, Inner ring
Machining type: Heavy interrupted, rough machining
Inserts grade: ZBN300E
Insert specification: RNGN120400
Cutting type: Dry cutting
Cutting parameters:
| | | | |
| --- | --- | --- | --- |
| Inserts | Vc(m/min) | Ap | F |
| ZBN300E | 75 | 2.5 | 0.12 |
Solid CBN Inserts For High Manganese Steel Rolling Mortar Wall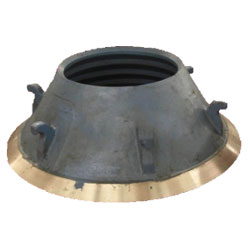 Item: ZBN300 Solid CBN Inserts For Rolling Mortar Wall
Workpiece name: Rolling Mortar Wall
Workpiece material: High manganese steel
Workpiece hardness: HB240
Machining position: Inner conical surface
Machining type: Heavy interrupted, rough machining
Inserts grade: ZBN300
Insert specification: SNMN150716
Cutting type: Dry cutting
Cutting parameters:
| | | | |
| --- | --- | --- | --- |
| Inserts | Vc(m/min) | Ap | F |
| ZBN300 | 60 | 6 | 0.4 |